As more people work remotely and physical presence at work has been limited to essential personnel only, traditional energy audits can be challenging. A traditional energy audit involves a site visit (often via a plane trip), and a walkthrough of the building, both of which may be unsafe and impossible for some time to come.
Not to worry, because there is no need to hit the pause button on the audits you need to get done. EMAT and Virtual Audits to the rescue. With EMAT, Virtual Audits can provide the same level of detail as a standard audit, all while avoiding the site visit. Virtual Audits aren't new to EMAT; we've been doing them for years. EMAT utilizes data available from the building owner and an analysis of utility bills to calculate energy consumption, conduct in-depth analysis, recommend insightful energy conservation measures, and provide a concise final report without sacrificing quality.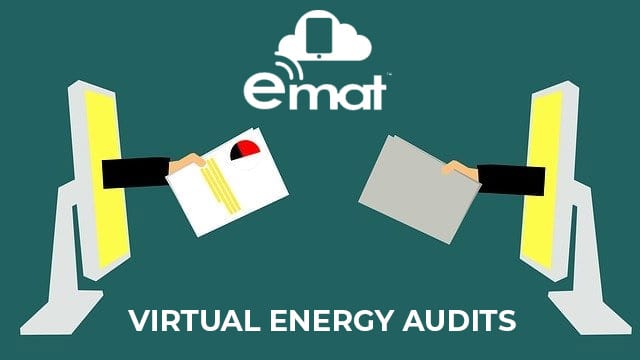 Why you should use EMAT for your Virtual Energy Audit:
EMAT CEMs have been conducting Virtual Audits for years, long before COVID-19 was a thing.
Our industry leading pricing comes down even further without the cost of travel and site visits.
EMAT utilizes cutting edge software that improves the efficiency and accuracy of your Virtual Audit.
You can eliminate the scheduling and safety challenges of on-site visits.
With EMAT and Virtual Audits, you'll get faster results and report turnaround.