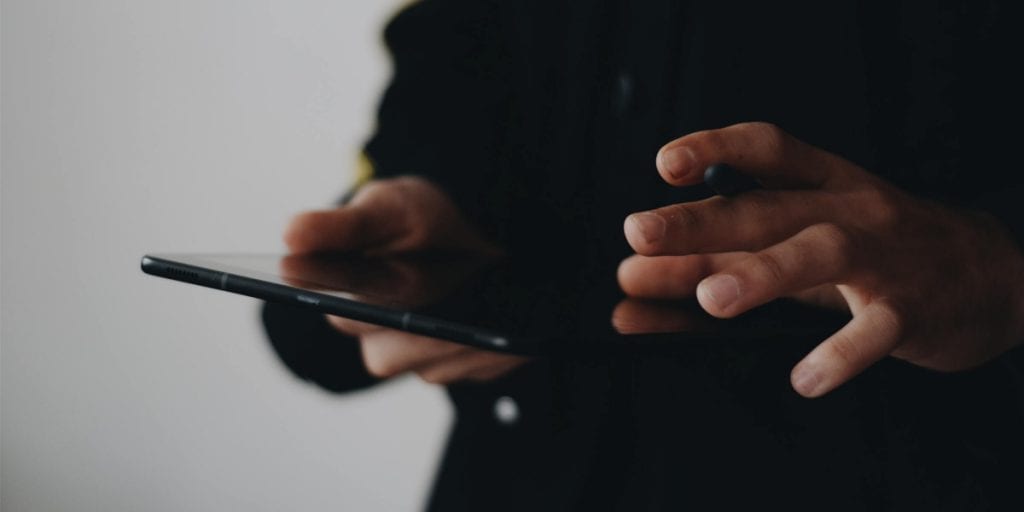 Auditing your building's energy usage is the first step to building a solid plan for improving energy efficiency.
Without an energy audit, you may be spending money on projects you think are improving your building's energy efficiency but that, in reality, aren't really moving the needle that much.
The American Society of Heating, Refrigerating, and Air-Conditioning Engineers (ASHRAE) outlines three different levels of energy audits. The audit levels differ based on how intensive they are and what type of outcome you can expect.
Take some time to learn about each audit level before deciding whether you need an ASHRAE Level 1, Level 2, or Level 3 energy audit for your building.
ASHRAE Level 1 Audit – "Walk-through Analysis"
An ASHRAE Level 1 audit is the most basic level of audit, designed to give businesses a starting point for making changes or further in-depth auditing.
In a Level 1 audit, the auditor takes a high-level view of the commercial building's operations and energy usage.
This audit can include steps such as:
Interviewing key operations personnel

Reviewing facility utility bills

Walking through the site
The goal of an ASHRAE Level 1 audit is to identify glaring areas of energy inefficiency. All gathered data is then compiled into a report detailing no- or low-cost changes that can be made to the building, as well as other potential capital improvements earmarked for further study.
When should you have a Level 1 audit?
Before you begin making improvements to your building's energy efficiency, it's important to have a baseline of where you're at now so you can measure improvements.
A Level 1 audit can give stakeholders a picture of where the building currently stands, how it compares to other similar buildings, and what areas need further investigation or improvement. For businesses looking to just get started with improving energy efficiency, or for businesses who find it difficult to "sell" the need to energy improvements, a Level 1 audit is a good starting point.
ASHRAE Level 2 Audit – Energy Survey & Analysis
A Level 2 audit begins with everything in a Level 1 audit but takes the data collection and final reporting a step farther.
The building's energy consumption is broken down by end-use, helping to identify the areas with the greatest opportunities for improved efficiency. Utility rates are analyzed to see if there are opportunities to secure a lower rate.
Important building personnel also are interviewed to provide insights into characteristics of the building's operations, areas of potential problems, and to define the financial and non-financial goals for the audit.
A Level 2 audit provides enough data to justify the implementation of a project without the need for additional data collection and analysis.
When should you have a Level 2 audit?
An ASHRAE Level 2 audit is for those businesses wishing to improve energy efficiency, hone in on how the whole building is functioning, and identify the projects that will provide the greatest energy reduction at the best return on investment (ROI).
ASHRAE Level 3 Audit – Detailed Analysis of Intensive Capital Improvements
A Level 3 audit builds on the findings and recommendations of a Level 2 audit by offering a more in-depth engineering analysis of potential changes.
Detailed gathering of data in the field is conducted, and that data is analyzed more intensely for areas of improvement and potential costs.
Existing data on utilities is supplemented by sub-metering of the energy consumption of key systems such as HVAC, as well as monitoring of those systems' individual characteristics.
A Level 3 report offers a better baseline, allowing the business to compare energy and operating savings both pre- and post-implementation.
When should you have a Level 3 audit?
Level 3 audits are for those businesses that have already completed a Level 2 audit, has identified capital cost projects that it wants to undertake, but needs more data before making that size of an investment.
Energy Audit Software for Better ASHRAE Audits
No matter what level of ASHRAE energy audit your business wants to complete, you need a tool that helps you gather the necessary data quickly and accurately. With EMAT Field Auditor, you can collect, store, and analyze data from any tablet or mobile device, decreasing the time spent on your audit.
Don't have the time to conduct your own audit? Our team of experienced energy auditors can come to you, making your energy audit quick and painless. Learn more!