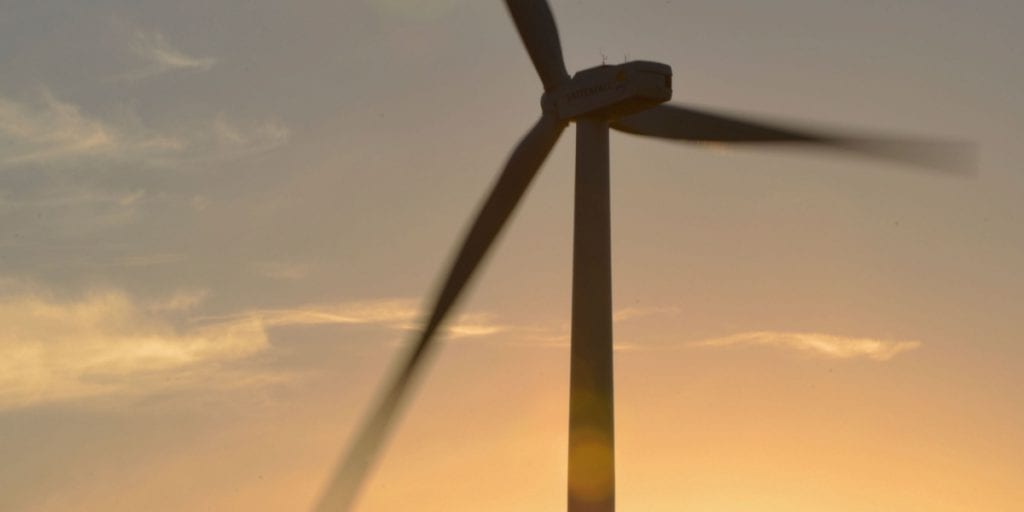 Undertaking energy efficiency and sustainability projects for your commercial building can seem cost-prohibitive.
You have to spend time and money determining which projects will make the biggest impact, choose someone to complete your retrofit, and then fund the actual project. If your annual capital improvements budget is tight as it is, making your building more energy efficient may seem like a far-off dream.
However, there are a wide range of federal, state, and local programs that can help drastically decrease the out-of-pocket costs of these projects, making them much more affordable.
Here are 4 great federal programs for commercial energy retrofits, as well as some ways to find state and local resources:
Modified Accelerated Cost-Recovery System (MACRS)
The MACRS is a corporate depreciation program that allows businesses that undertake sustainable energy projects to take corporate depreciation credits between three and 50 years.
A variety of sustainable energy projects are available to commercial, industrial, and agricultural business owners, including:
Solar heat

Geothermal

Wind

Biomass

Microturbines
This program is wrapped into regular business tax return filing.
Renewable Electricity Production Tax Credit (PTC)
The Renewable Electricity Production Tax Credit is a program that allows a per-kilowatt-hour tax credit for businesses that generate electricity and then sell it back to consumers.This tax credit applies to the first 10 years of operation of a power-generating facility.
Allowed amounts vary, and construction on eligible wind facilities must begin no later than Dec. 31, 2019.
USDA Rural Energy for America Program (REAP) Grants
The Rural Energy for America Program grants offer financial assistance to agricultural producers and rural small businesses who want to undertake energy efficient and sustainable projects.
Those businesses wishing to get a grant for the purchase and installation of renewable projects are eligible to receive between $2,500 and $500,000, with grants not exceeding 25 percent of the total project cost.
Businesses that want to undertake projects to improve energy efficiency may receive between $1,500 and $250,000. Award amounts cannot be more than 25 percent of the project's total cost.
There also are combination programs that give grants and loans to businesses looking to undertake sustainability and energy efficiency projects. These funding options can provide up to 75 percent of a project's total cost.
USDA – High Energy Cost Grant Program
The USDA's High Energy Cost Grant Program is only available in areas where the average home energy costs are at or above 275 percent of the national average.
This program offers grants from $50,000 to $3 million for a variety of activities, including:
Electric generation, transmission, and distribution facilities

Backup or emergency power generation or energy storage equipment

Weatherization of residential and community property, or other energy efficiency or conservation programs
Projects eligible under this grant program don't have to be sustainable, but sustainable energy projects can receive grant funding.
State & Local Financial Programs
Many states, local governments, and even utility companies offer their own financial incentive programs for energy efficiency and sustainability projects.
These programs can range from tax breaks to grant programs and low-interest loans.
The availability of state, local, and utility company programs changes often, so be sure to check eligibility, requirements, and deadlines directly before starting your application.
To begin looking for financial programs that may be available in your area, DSIRE maintains a database that is updated frequently.
Energy Subscription
Governments aren't the only groups coming up with innovative ways to reduce project costs. Some private-sector organizations are now offering subscriptions where customers pay a fixed monthly fee to get the energy outcomes they want, like light, cool air, and warm air. Also called "Efficiency as a Service," or EaaS, energy management subscriptions typically go beyond financing and also include system maintenance, monitoring, repairs and upgrades.
Subscriptions can be set up as an off-balance-sheet solution, so businesses don't take on any debt and don't have to pay for the projects upfront. This model could be especially useful for businesses looking to:
reduce their energy system spending
get more projects done without dipping into capital
complete new construction without worrying about the energy systems