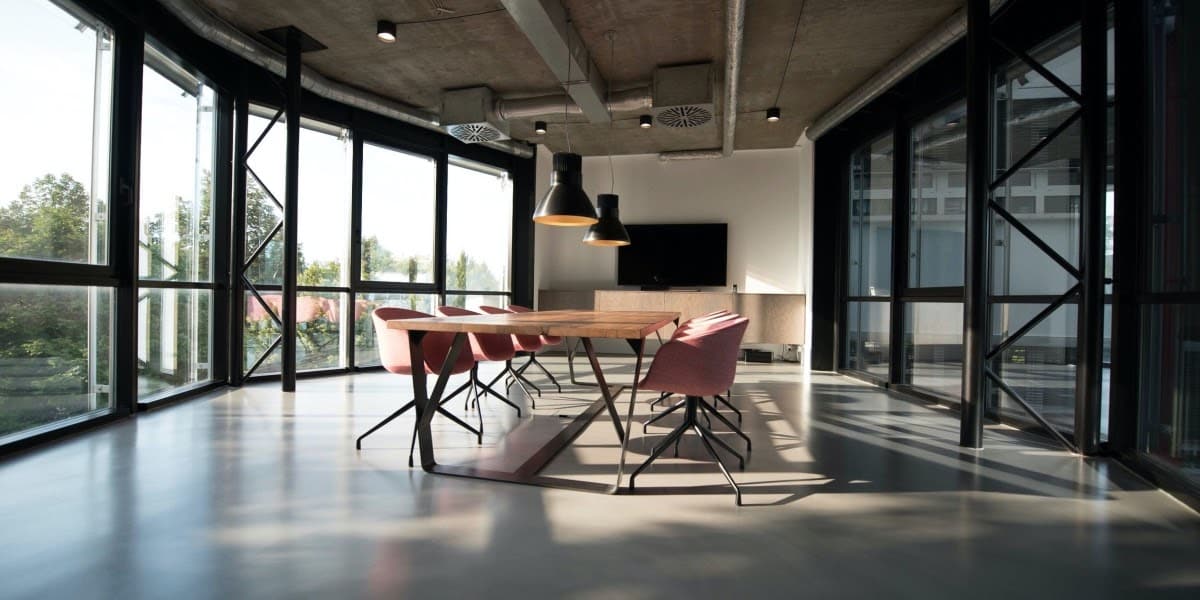 The COVID-19 pandemic has changed much about the American way of life, and the way we work is no exception.
Even before a large portion of the working population became temporarily remote, the way businesses conceptualized and utilized office space was changing. More companies were embracing hybrid or fully remote business models, downsizing their needed office space, or utilizing shared office spaces.
The COVID-19 pandemic simply accelerated these changes in a lot of ways, as many businesses have opted for changing the way they do business going forward.
Here are some ways that COVID-19 has changed the commercial building retrofitting market, and what those changes may mean for continued energy usage:
Office Space Gets New Purpose
Prior to 2020, laboratory space in the United States increased dramatically in the previous decade, up 170 percent from the numbers in 2009. The rush to develop and manufacture COVID-19 vaccines, among other needs, simply accelerated this growth.
In a lot of places, this new laboratory space was simply old office space retrofitted and repurposed for its new use. Businesses that had closed or downsized shifted their old offices into the hands of labs.
Additionally, old office buildings have been turned into apartment space as more and more people opt to not purchase homes as real estate prices rise.
Depending on the energy output of the office building in its previous life, these new uses may exponentially increase the amount of energy consumed. Computers, printers, and office lights use significantly less energy overall than high-tech lab equipment, and a 9-to-5 work day requires very different energy demands than the around-the-clock usages of an apartment building.
When retrofitting a building to suit a new purpose, developers should undertake an energy audit prior to planning their work, allowing them to find opportunities for improved energy efficiency as the building transitions to its new purpose.
Flexible Office Space on the Rise
The pandemic boosted demand for more flexible office space, a sector that already was growing prior to 2020.
Because these flexible office spaces will have fluctuating demands on their energy, it's essential that energy audits are conducted and energy management plans put into place.
Some studies, such as one by the University of California at Davis, have shown that even empty buildings consume energy. That study showed that, despite 90 percent of students and staff not present for months, energy usage only dipped 15 percent overall.
Developers looking to repurpose office space should take into account the fact that many potential tenants won't want to pay hefty utility bills for half-empty offices, and may want to take that into account during retrofitting. Similarly, business owners planning to make their current office space more flexible should keep in mind the potential need to sell or find tenants in the future, and do what they can to reduce energy usage and costs.
Healthy Building Demand Rises
Because the COVID-19 pandemic brought more attention to the quality of indoor air in commercial buildings, there is a greater focus from tenants and business owners on measures to improve this metric.
In many cases, this means installing HEPA filters or germicidal lights previously used in hospitals or clean rooms, or adding portable air filters to spaces people will occupy.
However, the desire to provide healthy indoor air can translate into an increase in energy usage, cutting into efforts to make office spaces more efficient. By carefully evaluating how and what indoor air quality improvement devices are used, the impact of any increased energy usage can be mitigated.
Energy Auditing Software for Businesses
If your business is planning to repurpose its office space into something more post-COVID-friendly, you need to complete an energy audit and energy management strategy prior to renovations. With EMAT Field Auditor, this energy audit can be faster, more organized, and have fewer errors than if you're doing a traditional pen-and-paper audit. Schedule your demo today!