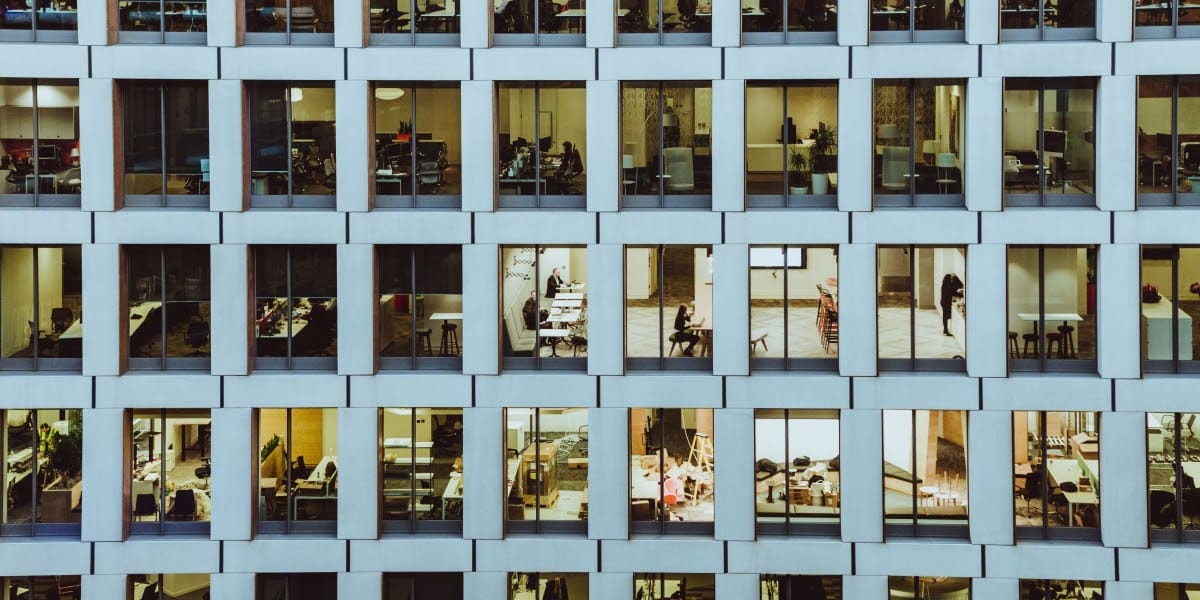 The COVID-19 pandemic has changed the way businesses operate in both large and small ways.
As businesses and buildings are looking to find new ways to get back to business while still protecting people, wave after wave of guidelines have come out. Some of the recommendations, however, aren't exactly eco-friendly, such as leaving windows open in the middle of winter.
To help bridge the gap, here is some guidance for making buildings safer for employees during the COVID-19 pandemic without sacrificing excessive energy usage:
Your People Are Your Best Allies
Human behavior can be difficult to change, but if you make certain safety measures compulsory, eventually everyone will get used to the way things work.
When it comes to making your buildings more safe and reducing virus transmission, you will need to rely heavily on getting the buy-in from your employees and visitors to make certain changes. Some of the measures that can greatly decrease virus transmission that fall squarely into the hands of the humans that occupy your building include:
Wearing masks when not eating or drinking
Taking lunch breaks outdoors or in their cars
Wash hands frequently
Maintaining distance whenever possible, including moving meetings virtual
Remaining at home to work whenever possible
Staying home if symptoms arise or if they come into contact with a positive case
Promptly getting tested if symptoms arise
These measures also come with the lowest cost investment for you as a business, making them less risky to implement.
Consider the Physical Environment
Once you've got your people on board for making the workplace safer, making some changes to the physical environment surrounding them can help decrease the risk.
Whenever possible, moving desks at least 6 feet apart and even installing plexiglass barriers between desks can go a long way. If necessary and reasonable for your business model, consider allowing employees to work split shifts to decrease the overall density of people in the space at any given point, or rotate which employees work from home and which work in the office.
Converting frequently touched surfaces, such as light switches, toilets, sinks, and even doors, into automatic and touch-free options can also help make the environment more healthy.
These changes will require some capital investment, but the overall cost is minimal when compared to more expensive options.
Bigger Capital Investments
The above measures are helpful in decreasing the spread of disease without costing you a lot of money and without wasting energy. If you have some extra money to spare and want to make bigger improvements, there are some measures you can consider.
Your building's HVAC system is a likely major contributing factor to the spread of communicable disease even without a pandemic adding risk to the mix.
Spending the time and money to ensure that your HVAC system provides, at minimum, ventilation rates that comply with Standard 62.1 and all building codes, decreases the spread of disease. Adding MERV 13 air filters to your HVAC system and portable HEPA air cleaners in elevators compounds the positive impact.
Energy Auditing Software for Business
Your building's energy expenditure is among your largest monetary commitments each year. To find out how you can improve your energy usage and save money, you need to conduct a thorough energy audit of your building.
With EMAT Field Auditor, you can decrease the time and hassle that audit takes when compared with a traditional audit, collecting data in the field for easy analysis and processing. Schedule your demo today!