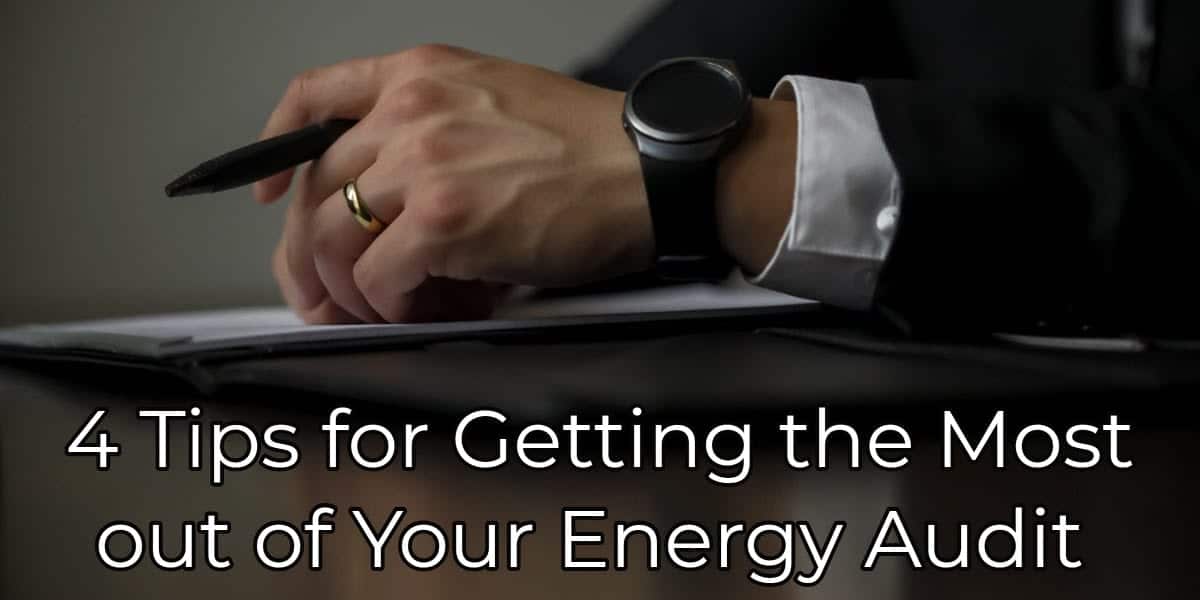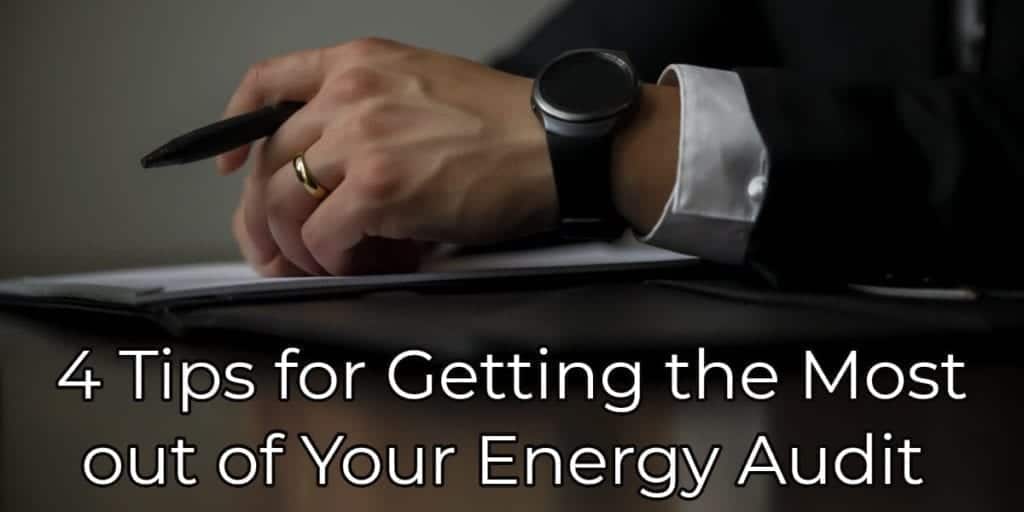 Conducting your own energy audit can be a time-consuming process. You spend a great deal of time planning the audit, gathering all your data, and then analyzing that information and coming up with your plan.
To give yourself the best chance at a high-quality, low-stress energy audit, here are 4 tips from our energy auditing professionals:
Know Your Boundaries
Are you auditing the entire building, or just a portion?
You don't want to waste your time and effort auditing too much of the space when you don't need to. And, auditing the wrong areas of your space will give you inaccurate results, causing you to develop incorrect solutions and use the wrong data in your calculations and reporting.
Before you even begin your energy audit, be sure to clearly define the boundaries of the audit. If necessary, mark off the spaces where you won't be working so you don't accidentally go into those areas when you're caught up in the audit process.
Gather Your Team
Depending on the scope of your energy audit and your goals, your next step is to determine who will be helping you and what their roles will be.
If you're conducting the audit alone, you won't need to worry so much about this part, as you're handling the data collection, analysis, and reporting on your own.
But if there are other people on your team or that you've hired to help, you need to make sure you're clear on who's doing what so you aren't doubling efforts or leaving something undone. Sit down and make a list of everyone involved in the auditing process and their roles, and pass that list out to the people working with you.
This will help you see if you have any holes in the process where you need someone's help. Defining roles decreases confusion and allows people to clarify their part well before the audit begins, speeding up the process.
Find the Right Tools
You may be tempted to go the traditional pencil and paper route for your energy audit, but what you'll save in initial purchase of tools and services, you'll pay for in the time and frustration it will take to complete the audit.
Using a modern energy auditing platform helps give you the fastest audits and most accurate overall results. This decreases the time you have to spend going back and re-measuring something, interpreting your scratches and scribbles, and calculating the data. Your audit will go from start to finish faster.
There are a variety of tools on the market today, each of them with their own things to offer to your energy audit. Take some time to think about what you need from your auditing tools, your individual budget, and what you need to get the results you want.
If you're at all unsure about the auditing process, it may be best to hire your audit out to a third party. A team of experienced energy auditors can give you a fast, painless audit and a report that's complete and ready to present to any of your decision-makers.
Take Your Time
Once you've spent all this time planning and working toward your energy audit, it would be a shame to rush through it and get inaccurate results.
When conducting your energy audit and working through the results, take your time so you're ensuring that you're collecting the full range of data and that it's accurate. If you feel that something's not right, go back and re-check your data while you're still out in the field, not after you've gotten back to the office.
Be sure to adhere to the spirit of the saying, "Measure twice, cut once," by taking any measurements twice before recording them in your audit. If you get two different measurements, measure again.
Modern Energy Auditing Software
At EMAT, we want to help you make your energy audits faster, easier, and less expensive. That's why we developed Field Auditor, a software platform you can install on any mobile device or smartphone. Take photos, collect measurements, and make notes all in real time, helping you get the accurate energy audit you need without the frustration.
And if you don't feel you have the time or knowledge to conduct your own energy audit, our team of experienced energy auditors can help you get the audit you need, faster.